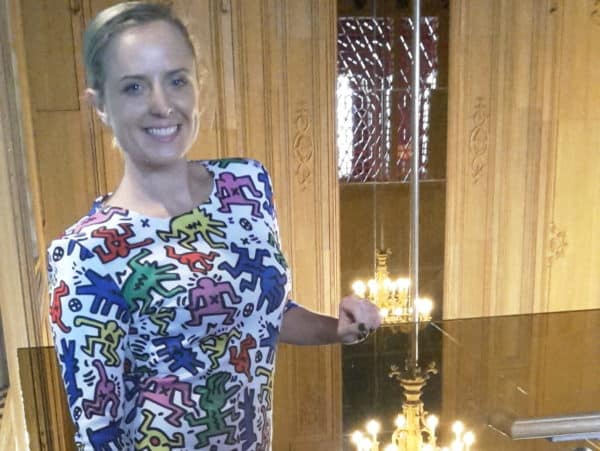 Jacqui Hickman, Account Manager
 "True strength lies in the ability to embrace your inner badass without ever losing the connection to your nurturing side."
Never one to shy away from a challenge, Jacqui is an energetic sparkplug who quickly made an impression at Sandbox for her unique outlook and sense of exploration. With the intent to craft a purposeful life, she uprooted herself from friends and family to chase her dream across the globe.
Eternally cool and collected under pressure, Jacqui hits the ground running. She brings an uncanny ability to discern the core of an issue quickly and effortlessly, articulating that perceptivity at the boardroom table to bring about greater understanding. This unique ability stems from her capacity to pick up on the details, reading between the lines while always contextualizing within the big picture.
With a wealth of knowledge in retail marketing, real estate, technology, and financial sectors, Jacqui brings insight from both sides of the desk. Having managed marketing departments and resources in-house, and also functioning as a consultant within an agency environment, she understands the unique challenges businesses face while being able to bring an outsider's perspective of the situation.
Jacqui adeptly navigates clients through the marketing waters with a whip-sharp intellect, sense of humour and tenacity that gets results. Driven by a passion for helping businesses grow, Jacqui's approach is to create initiatives that allow a brand's story and purpose to truly shine through.
A true blue Australian, Jacqui ceaselessly seeks to see and explore more of the world. Luckily for Sandbox and its clients, she chose the great white north as her new home and brought with her a substantial 12 years of marketing and communications experience across a wide variety of industries and business models.
True greatness is…
The ability and determination to keep trying under all circumstances.
I help reveal greatness in others…
By never forgetting to demonstrate generosity towards others with your time, empathy, passion and intelligence.
Take the first step in your Revealing True Greatness journey and contact us today
Email: [email protected]
Suite 200, 6325 10 St SE, Calgary, Alberta T2H 2Z9