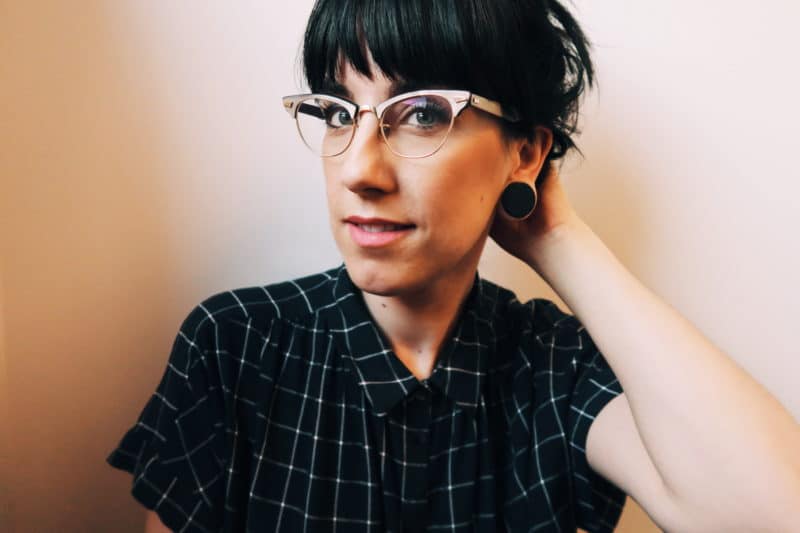 Nicole Lathe, Sr Production Artist
 "Ignore the noise and stick to the stuff that speaks to your soul."
Nicole has a fantastic knack for surprising people. Whether it's her lightning quick wit, offbeat sense of humor or by pulling yet another incredible skillset out of her hat, she is a true original.
Unconcerned with what everyone in the crowd is doing, Nicole can usually be found doing her own (cooler and much more awesome) thing off in a corner somewhere. She's simply got better and more inventive ideas to pursue and it's not long before she is typically in very good company as well. She is well-honed in her capacity to lead a team of creatives to execute incredible ideas flawlessly.
Luckily for us she brings this limitless innovation, along with her 15 years in the creative field to her role as Graphic Designer for Sandbox. From concept, ideation, art direction, or production and layout design, Nicole has some serious clout in producing effective solutions for clients' needs.
Nicole comes by her boundless creativity honestly, growing up in the prairies of Alberta influenced by two generations of astonishing women with unique artistic gifts of their own. Enriched with an ever-evolving toolset of creative skills, she leverages her boundless appetite for compelling ideas with her ardent eye for all the beautiful little things in life. The result culminates in the creation of compelling and elegant designs.
Thriving best when surrounded by other fabulous people, Nicole is naturally able to create a tight-knit community wherever she goes. She continues to inspire her teammates with her warm-hearted approach, considerate spirit and resiliency when the chips are down.
True greatness is…
Being true to yourself, despite what is going on around you.
I help reveal greatness in others…
With all the cuddles, empathy and compassion – helping others remain positive and find the light in the face of adversity.
Take the first step in your Revealing True Greatness journey and contact us today
Email: [email protected]
Suite 200, 6325 10 St SE, Calgary, Alberta T2H 2Z9