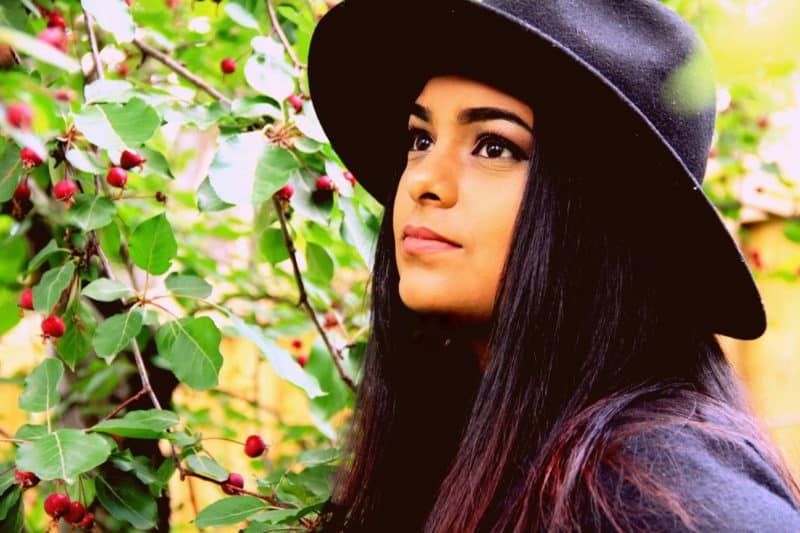 Shahtaj Shahid, Jr. Designer
 "Be brave. Taking risk makes for a great story to tell."
Those that know Shahtaj will tell you that her power lies rooted in her individuality, fearlessness and knowing exactly what she wants. A truly self-made woman, she manifests her own destiny.
Growing up in the United Arab Emirates, while others around her chose more well-worn and expected career paths in engineering and science, Shahtaj defied the expectations projected on her and followed her artistic calling across the world.
At the age of 17 she packed up and moved herself to Calgary to attend the Alberta College of Art & Design without friends or family. It was here that her creativity was truly unleashed, and it continues to shine through in all the visual arts. From design to production to video development, Shahtaj brings a multi-faceted skillset to Sandbox's creative toolbox.
Shahtaj's approach to problem-solving is to always lead with empathy and curiosity about how someone else perceives the situation first. She is a natural fit at Sandbox, embodying many of our core values; such as seeking first to understand before being understood. Self-aware and insightful, Shahtaj searches out different opinions without bias and is unafraid to challenge ideas and assumptions that make up the status quo.
Shahtaj's worldly perspective makes her wise beyond her years. Skilled in 7 languages, she thinks globally while focusing her actions locally. Her dedication to building her community through design and advertising campaigns includes sharing her talents in support of local non-profit organizations such as SAIT's Student Association, Dentistry for All and the Ethno-Cultural Council of Calgary.
A firm believer that you can make anyone happy with good meal, when not utilizing her creativity visually you'll find Shahtaj whipping up a culinary creation in her kitchen (trust us, you should see what she can do with kale!) or touring the YYC brunch scene on the weekends.
True greatness is…
Doing the undoable even when it seems impossible. Hard work and dedication through the tough times.
I help reveal greatness in others…
By simply not judging others. When you point a finger at someone, you're automatically pointing three back at yourself.
Take the first step in your Revealing True Greatness journey and contact us today
Email: [email protected]
Suite 200, 6325 10 St SE, Calgary, Alberta T2H 2Z9