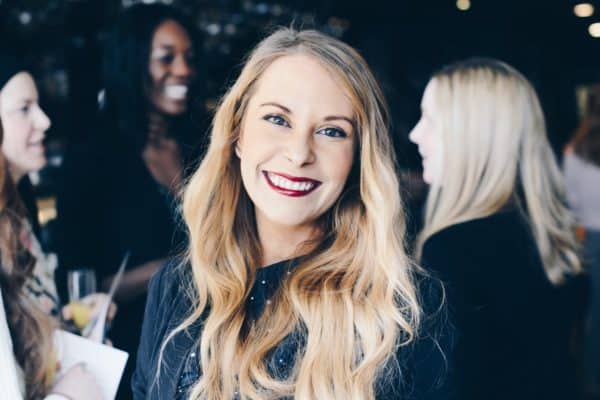 Teyden Haycroft
Brand Strategy Consultant, The ACE Class
"Our events are created with the modern, get-shit-done woman in mind. We know you don't have time for bullshit – you're too busy running your empire."
— The ACE Class
In fall 2017 Teyden attended her first ACE Class event, a screening of the Dream, Girl documentary and a panel discussion made up of 4 incredible female business leaders in Calgary. By the end of the evening, she knew she had found her tribe. Throughout the coming months Teyden was honoured to serve The ACE Class as a consultant in helping to reveal and develop the brand's strategy and vision for the future.
Activating conversations
Cultivating connections and community
Empowering to live a fulfilling life
The ACE Class is all about removing barriers to connect women. The need for connection is primal for human beings. Connection provides the opportunity to find relatability between people, to leverage the experiences and insights of others who have been there, which can open up endless possibilities.
We create spaces that offer raw, real and vulnerable dialogue between intelligent, driven ladybosses. We are not your buttoned-up traditional networking group. We don't just curate interesting events, we want you to walk away having experienced something different and feeling something deeper. ACE believes that when truly meaningful connections between women are fostered it can create powerful impact.
ACE has now expanded to six cities across Canada, with no intention of slowing the momentum. Our goal is to continue to provide different perspectives and experiences for women, focusing on creating belonging and meaningful connection between women everywhere.
Join us, you are welcome here! Find an upcoming event in your city by visiting www.theaceclass.com.

MISSION
To activate an empire of women by cultivating experiences and collaborations
that empower us to live our fullest lives.
VISION
A world where woman can thrive together.
WHO WE ARE
We are The Ace Class. We are a collective of ambitious, intelligent, fierce and passionate women who are determined to activate, cultivate and empower one another to live our fullest lives. Since the beginning of time, women have found their roots in their communities and their relationships. We fully recognize the collective power of our potential, which is why we offer a space where we can lift each other up, support one another and allow each other to thrive.
We value community over competition, support over sabotage and celebration over criticism.
WHAT WE DO
We are a Canadian media and events company designed and created by women for women. We are founded in our intention to change the way women connect with other women. This intention is embedded in every single experience we create. We strive to break down the barriers of connection that exist amongst women and tap into our full potential to show that there is so much more that unites us than divides us.
Our content is created with the modern, get-shit-done woman in mind. We know you don't have time for bullshit – you're too busy running your empire.
We are real. We are raw. We are vulnerable. And we think that's what strength is made of.
We do it because we know when a woman surrounds herself with a community of powerful, like-minded women she is exposed to an incredible source of support, inspiration and understanding.
Women are nurturing, intuitive and communal human beings. Rather than try and stomp that out, we aim to amplify these core values through connection, conversation and community.
We do it because we want to see women rise and feel empowered in their sense of purpose. We don't judge – it's not our style. Instead we see the positives in setbacks and failure because it means you took a chance on something.
We do it because we can activate conversations that inspire, we can cultivate connections and community that have impact and we can empower each other with positive insight and influence.
We do it because we're rooting for you. And we know you are someone super fucking brilliant.
Take the first step in your Revealing True Greatness journey and contact us today
Email: [email protected]
Suite 200, 6325 10 St SE, Calgary, Alberta T2H 2Z9